---
** Important Message From Total Eyecare **
Firstly please accept our deepest apologies for both the delay in any orders and in the lack of communication.
As we operate under the terms of an NHS Contract, we are bound by strict rules governing closures.
In addition to this, Total Eyecare is an independent, family-run small business and behind the business is a family dealing with the consequences of this pandemic.
Due to a medical emergency, it has not been physically possible to release a statement up until today.
The business will remain closed until further notice. We have arranged for any outstanding orders to be sent to you direct via Royal Mail Special Delivery. If the glasses need adjusting etc. then any Qualified UK Optician will be able to assist you. All customers will receive a tracking number in the coming days which they can track on the Royal Mail website.
Once again we apologise for this scenario.
We hope to be back soon. Until then please Stay Safe and protect the NHS.
Kind Regards, Total Eyecare.
---
At Total Eyecare your eyesight's health is our top priority, whatever your age
We stock a range of affordable glasses; many Free on a full-value NHS voucher
We stock Daily, Monthly & Extended-wear contact lenses – visit us for a trial!
Our dedicated team can help with all aspects of eye care, for the whole family
The Total Eyecare team, led by our highly experienced optometrist Nirmal Sekhon, provides the very best in eye care to all our patients, of all ages.
From our premises on Bridge Street in Earlestown, Newton-Le-Willows, our qualified and trained team sell and fit glasses and contact lenses at affordable prices for all members of the family.
By investing in the latest, digital, state-of-the-art equipment and technology, we can examine and test your eyes, diagnose eye conditions and help keep your eyes in good health. We also offer Emergency Eye Cover for GP & self-referrals under the MECS scheme. We constantly endeavour to ensure your needs and expectations are fully met and strive to make your customer journey a pleasant one.
Find out more About Us and how we can help with the changes in your eyes, as time goes by.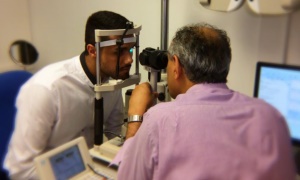 We use state-of-the-art equipment to regularly test your eyes; helping to keep them healthy & detect any issues early on.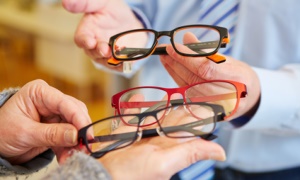 All our stock range lenses & frame prices have been kept as low as possible, assuring patients of real value for money.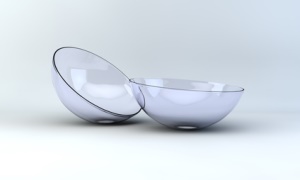 Are you considering Contact Lenses? Then visit us for a trial. We can provide, daily, monthly and extended-wear lenses.
It's easy to take our eyes for granted, isn't it? We open them and see, as simple as that! Yet remember you have been blessed with the wonder of sight. One pair of eyes, designed to work together to provide our 3D vision – so why not ensure they do actually work as intended?
From the crucial development of vision in your child, right through to the challenges that older age brings to our eyesight; our team is here to help you take care of the precious gift of sight. Where issues and eye conditions may develop, we are here to help resolve them. If you require any information, advice, or even a friendly chat, then simply pop in and approach any member of staff who will be more than happy to assist you.
Alternatively get in touch with our practice manager and lead optometrist, Nirmal Sekhon. Like all our staff, Nirmal's priority is to provide total customer satisfaction. If you require his assistance, then simply approach him and make your request. Nirmal is accessible either directly, by phone on 01925 290757, or via e-mail at info@total-eyecare.co.uk
GET IN TOUCH TODAY!