Welcome to our practice in Newton-le-Willows.
We are dedicated to providing the very best in eye-care to all our patients.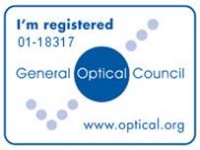 My name is Mr. Nirmal Sekhon, and I am the proprietor at TOTAL EYECARE.
I am a registered Optometrist with the General Optical Council. I am a member of the College of Optometrists, and I belong to the Association of Optometrists.
I have recently moved from being the Optometric Director at my own branch of a national chain of opticians based in North Wales, where everyone kept telling me they were advised "they should have come to see me"; need I say more!

Whilst I was working in North Wales, I helped prevent a patient lose his sight by means of a thorough eye test – please read this article at your leisure.
I left there to be closer to home, and I decided to open my own Independent Opticians, hence the birth of TOTAL EYECARE.
Emergency Eye Cover
Whilst in Wales I was accredited to be part of the Welsh Eyecare Scheme, where I provided emergency eye cover to patients who would otherwise be clogging up the local eye hospital.
I am delighted to announce that we now have this system running in St. Helens – it is known as the MECS scheme (Minor Eye Care Services). This means I can now treat my patients at Total Eyecare in the same way I dealt with my former patients under the Welsh scheme.
So, instead of going to A&E for minor eye conditions and emergencies, a person can be seen "on the High Street" at Total Eyecare – an accredited optician. This service comes under the NHS so there is no extra charge for patients self-referring & presenting with emergencies, or those being referred to us by their GP.
Friendly staff looking after your individual needs
At TOTAL EYECARE, everyone is considered to be part of our Optical Family. Our friendly staff are always at hand to help each individual with their needs.  Just ask and we will try to ensure we look after you as best we can.
TOTAL EYECARE is an independent opticians that will treat all patients with the care, attention and respect that they deserve.
When I decided to open this opticians practice I wanted to ensure it would be a place where everyone wanted to come for an eye examination knowing it would meet their full expectations.
Prices
Prices have been kept low but not at the expense of inferior goods or service. It is possible to give patients a thorough eye examination and provide AFFORDABLE glasses if needed. Here at TOTAL EYECARE the vast majority of single vision frames and lenses are priced at £45 – that`s it no fancy gimmicks needed, just good value glasses at a very reasonable price. These frames include many with spring loaded arms that many others charge extra for.
Your Eye Test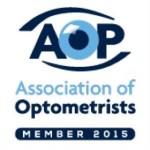 The eye examination itself will be tailored to each individual patient using the best in state of the art equipment. Initially the reason for someone coming in for a test needs to be identified so that any concerns are thoroughly investigated, and issues addressed. Reasons such as eyestrain or headaches are common presenting problems for many patients. Whether it is simply a new or change of prescription required, or further tests to identify the underlying causes for the problems, rest assured all will be done to sort the problem out as best as we can.
Eye Conditions (pathologies)
The list of all the pathologies that can affect the eyes is quite extensive. Of these, most minor eye conditions can be easily managed in-house, however there are those which may require a Hospital referral, and even some that will need an urgent referral.
There may be occasions when you may need to be seen earlier than the normal routine recall period that you are used to, so that certain eye conditions can be monitored by the optician. If so, you will be advised when next to attend.
Remember, if anything worries you or you are not sure what is happening, simply voice your concerns to a member of staff who will request the optician to contact you to answer any questions that may be worrying you. Whether an adult or child, our dedicated team can help with every aspect of your eye care, for your whole family.
Just get in touch with us today and we'll be very happy to help.
Nirmal